Howard Gendelman, MD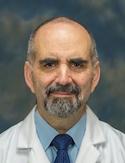 email: hegendel@unmc.edu
phone: 402-559-1173
Title(s)
Director of Translational Studies, Nanovaccine Institute
Margaret R. Larson Professor of Internal Medicine and Infectious Diseases, University of Nebraska Medical Center
Chair, Department of Pharmacology & Experimental Neuroscience, University of Nebraska Medical Center
Office
Durham Research Center 1, 8008
985880 Nebraska Medical Center
Omaha, NE 68198-5880
Information
Research interest: Dr. Gendelman is credited in unraveling how functional alterations in brain immunity induce metabolic changes and ultimately lead to neural cell damage for a broad range of infectious, metabolic and neurodegenerative disorders. These discoveries have had broad implications in developmental therapeutics aimed at preventing, slowing or reversing neural maladies. He is also credited for the demonstration that AIDS dementia is a reversible metabolic encephalopathy; a finding realized at the University of Nebraska Medical Center. His work has led to novel immunotherapy and nanomedicine strategies for Parkinson's and viral diseases currently being tested in early clinical trials as a result of intense translational investigations.
Dr. Gendelman obtained a Bachelor's degree in Natural Sciences and Russian Studies with honors from Muhlenberg College and his M.D. from the Pennsylvania State University-Hershey Medical Center where he was the 1999 Distinguished Alumnus. He completed a residency in Internal medicine at Montefiore Hospital, Albert Einstein College of Medicine and was a Clinical and Research Fellow in Neurology and Infectious Diseases at the Johns Hopkins University Medical Center. He occupied senior faculty and research positions at the Johns Hopkins Medical Institutions, the National Institute of Allergy and Infectious Diseases, the Uniformed Services University of the Health Sciences Center, the Walter Reed Army Institute of Research, and the Henry Jackson Foundation for the Advancement in Military Medicine before joining the University of Nebraska Medical Center faculty in March of 1993. He retired from the US Army with the rank of Lieutenant Colonel.
Research
The major focus for our research is on the role played by glial inflammatory activities in brain disease. The work bridges immunology, neuroscience and pharmacology and crosses disease barriers for studies of HIV-1-associated neurocognitive disorders, Parkinson's disease (PD) and amyotrophic lateral sclerosis (ALS). The major goal is to use immune-based approaches to reverse nerve cell damage.
The laboratory initiative is divided into specific programs with cross-disciplinary support provided through experienced senior scientists. Specific expertise is available in proteomics, immunology, molecular neuroscience, infectious disease, neurophysiology and neuropathogenesis.
Research priorities in nanomedicine focuses on drug delivery to the central nervous system using "smart" drugs that are packaged into immunocytes and use "Trojan horse" cell-based mechanisms to by-pass the blood-brain barrier and enter diseased brain areas. These are intertwined with studies of disease pathogenesis focused on studies of the biophysical and effector cell properties of blood-borne macrophages that modulate leukocyte entry and glial immunity.
Our nanomedicine program provides laboratory experiences in nanoformulations and physical chemistry linked to characterization of nanoparticles as well as animal studies of disease pathobiology using "state of the art" drug delivery systems. Coordinate drug testing (anti-inflammatory, neuroprotective and anti-retroviral) in HIV-1 encephalitis (HIVE) and PD are pursued with adjunctive drugs distinct or part of the nanomedicine efforts.
This program is part of multiple National Institutes of Health grant efforts that involve scientists at the University of Nebraska Medical Center (College of Medicine and College of Pharmacy), the University of Rochester, and Columbia University College of Physicians and Surgeons. The focus is to perform translational research that would move quickly from animals to humans and currently involves human phase I testings.
Our neuroimmunologic and vaccine approaches have shown tremendous success in recent years for their abilities to induce protective immunity and protect against ongoing neurodegeneration. These are being pursued in animal models of HIVE, PD and ALS. Our proteomic and metabolomic studies involve basic cell biology and molecular studies of virus-cell interactions in the setting of abused drugs.