Timothy Sullivan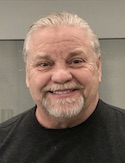 Timothy Sullivan
email: tsullivan@zeteobiomed.com
phone: 512-614-0144
Title(s)
President, Zeteo Biomedical LLC
Office
PO Box 342216
Austin, TX 78734
Information
Education:
BA Business, Physics, and Strategic Foresight, University of Wisconsin-Oshkosh
_ , University of Houston
Research interests: Timothy Sullivan is Founder, President & CEO of Zeteo Biomedical LLC and Mystic Pharmaceuticals Inc. Over the past 40 years he has created breakthrough technologies, products, and services and grown seven companies, three of which were acquired by major corporations. Mr. Sullivan is co-inventor of Mystic's novel drug delivery technology platforms and responsible for defining both the technological and strategic direction of Mystic. He has recruited and led a highly accomplished team of scientists, engineers and business professionals through early stage R&D programs, clinical trials and the deployment of a cGMP production facility for Mystic's innovative delivery technologies. He holds twelve issued/pending patents in the field of drug/biologic packaging and delivery.