Antimicrobial Resistance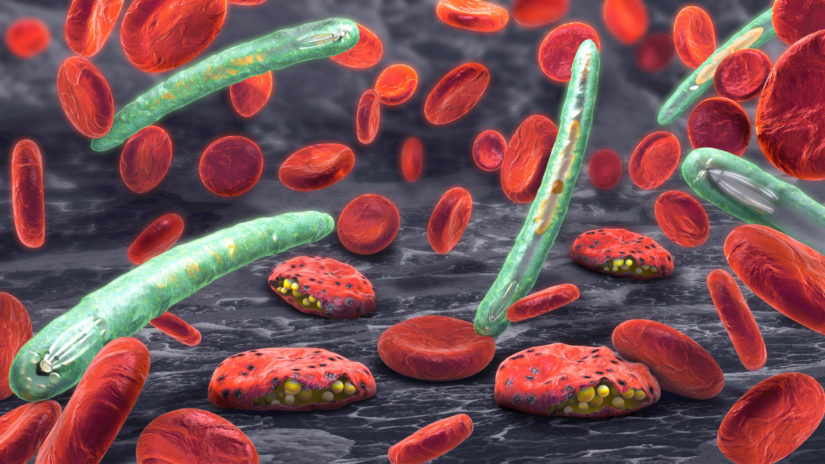 Plasmodium protozoans from mosquito saliva infecting human red blood cells, causing malaria.
The Nanovaccine Institute strives to improve infectious disease therapies with nanoparticle-based approaches.
Nanovaccine Institute researchers have developed novel nanomedicine therapies to treat chronic disease caused by bacterial pathogens that have developed anti-microbial resistance. Many of these pathogens cause chronic disease that impacts humans in tropical and other regions of the globe, leading to conditions such as lymphatic filariasis, glanders, melioidosis, and malaria, that typically require large doses of combinatorial drug regimens that are difficult to manage.
This work is based on the use of Trojan horse nanomedicines based on amphiphilic polyanhydride formulations that effectively penetrate tough barriers such as the insect cuticle (e.g., for treating malaria and lymphatic filariasis) and antibiotic-resistant bacterial cell walls (e.g., Brucella melitensis, Burkholderia spp.). The nanomedicines provide a safe delivery of drugs and antimicrobials with significant dose sparing, fewer off-target effects, and enhanced compliance.
Partnerships between microbiologists, cell biologists, immunologists, chemists, biomedical, chemical, and materials engineers, pharmaceutical scientists, and physicians are enabling these advances.